THE CHALLENGE
How can we create interactive experiences through animation and body language?
This is a digital creation displaying on a unique tangible suit, connecting people with art and love.
PROJECT
Pixelman is a performer who travels the world, brings joys and happiness to people. In the past, he has performed in Burning Man, Symbiosis and many art and technology festivals. My Dancer friend Ty reached out to me one day, told me about his ambitious solo project needs a new look. He wants to create new sparkling animation for his LED suit that would push his performance to the next level. It was my first time working on animation outside of screens, it was really challenging and fun!
TIME
2016, 3.5 months
Taiwan
TEAM
Ty Chen (Dancer)
Annie Hall (Designer)
Yi Chan (Programmer)
ROLE
Tangible Animation
Wearable technology
Interaction design
I was really excited about this opportunity to create tangible art with technology. After two months of researching and testing,
I designed 30 sets of animation for the LED suit. This project allows me to explore animation on the wearable device and understand the animation workflow off-screen better.
MOODBOARD
I begin with researching led installation and pixel animation first. Geometric shapes and lines seem to be the visual key, very simple but powerful. I started to think about how these elements would look like when applying to the human body.
Since this was my first time working on a suit, I spent a bit of time to understand how everything works and what colors perform the best with the suit at the beginning, then move on to actual production phase. Creating a timeline and beware of the schedule
always help me move faster.
While developing ideas for the suite,I came up with a few questions
What elements I can use? Organic or inorganic ?

What kind of personality he could have?

What mood I can create? Motion direction? Speed and colors Variation?

Animation playing on his suit or he is wearing a "suit"?
I decided to break it down in different sections.
Using line, shape and patterns to separate his head, torso, arm and legs.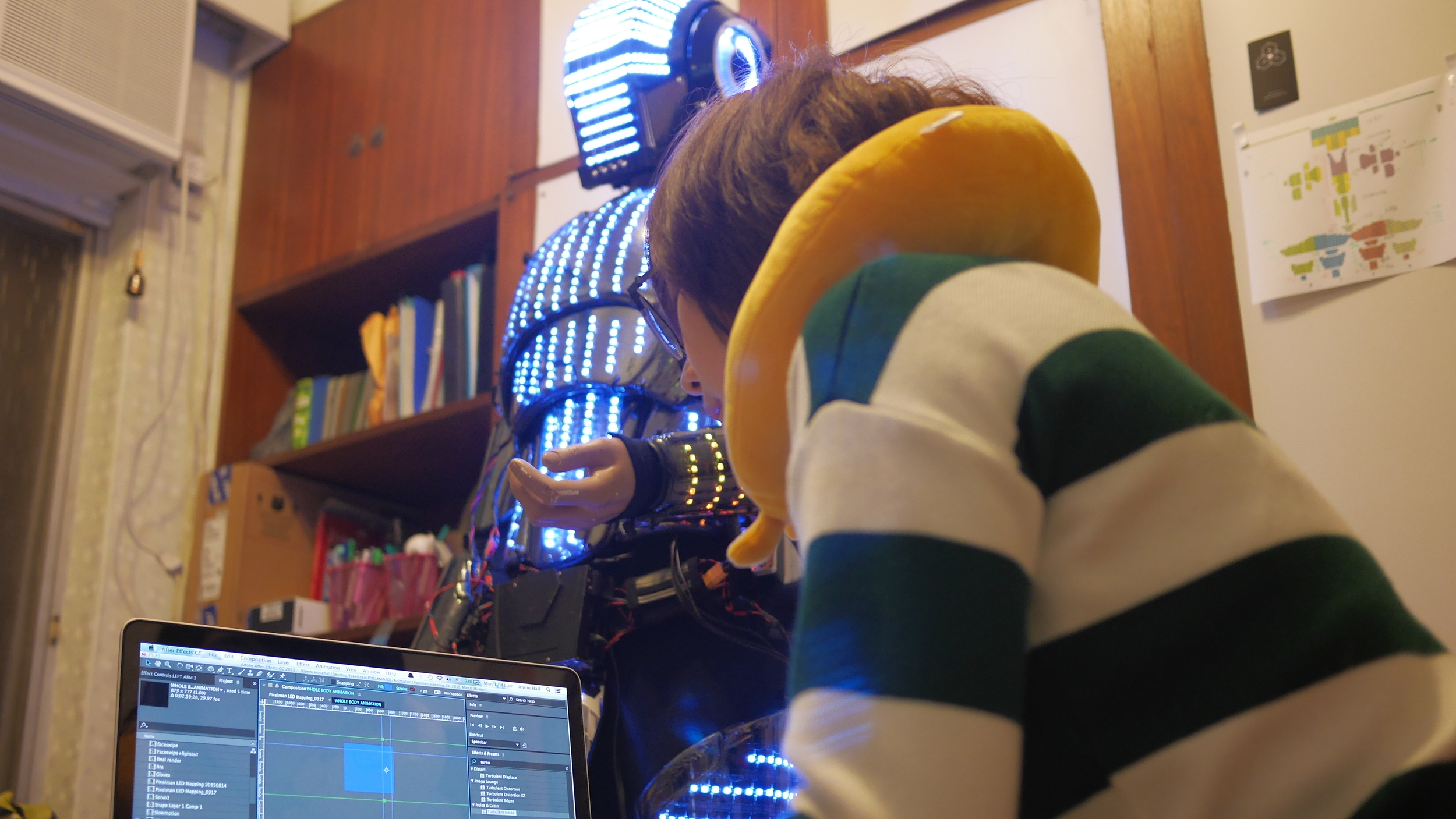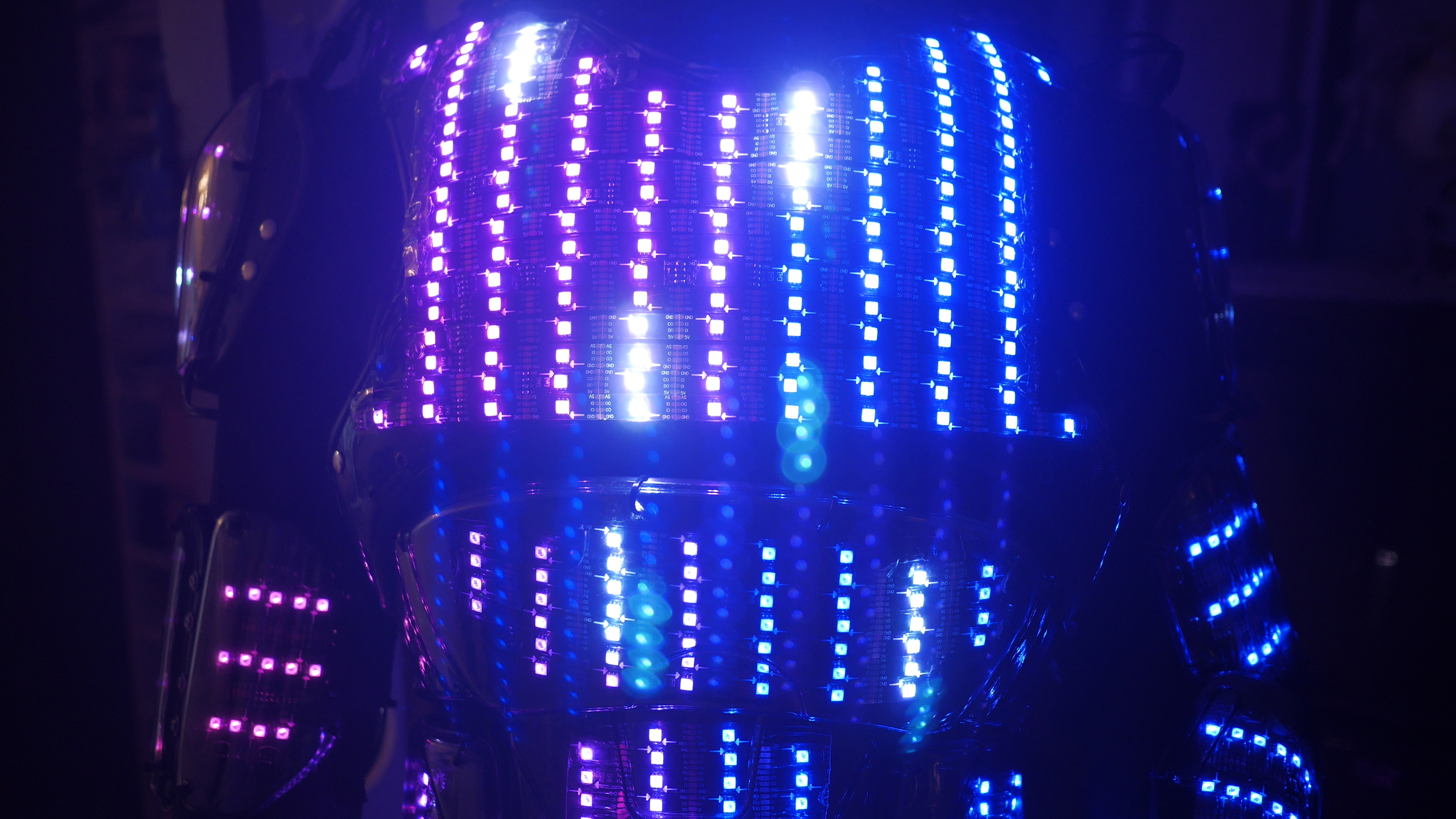 I created a Vimeo channel for him, then shoot and edit his performance video.
He has over 7000 views on Vimeo and 1900 view on his FB page in one month. 942 people voted for him in the media art competition,over 1000 shares on Facebook. People were giving us positive feedback and often time they couldn't tell is this a
real person dancing or a robot.
Completed concept development, animation production and technical research in 2.5 months. Deliver 5 sets of facial expression animation for his headset, 30 sets of body animation and two set of interactive wall animation.

Pixelman successfully performed in major art festivals and commercial shows.
Working on such a unique work, fulfill my desire of creating tangible art with technology. It was really challenging at the beginning since I have never worked on anything like it before. The unknown is scary but the learning curve is worth it.